Last year, we made the decision to build our long talked about pond, we didn't have any terrapins and weren't in a hurry to get any, but we thought that if making a pond, why not make it able to home turtles should we ever find ourselves presented with the opportunity of offering a forever home to any animals in need.
I have been reluctant to post this build up to now as it has been seen before on another forum, but I have realised that many people won't have seen it, and may find the construction process of some interest. We have just finished a second outdoor build, but used a slightly different approach, so I am happy to make another thread of the second pond build also, should anyone be interested.
This is the unsightly area that we aimed to transform. A lot of the mess was due to the demolishment of an old shed that was falling to bits.
We had talked of putting up decking next to our large tortoise/art/craft shed, so this had to be done before considering the erection of a pond.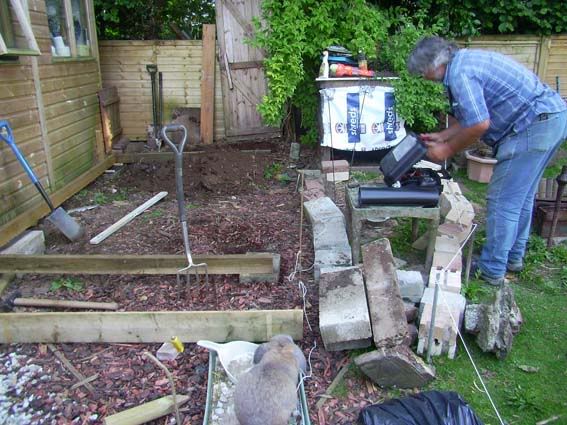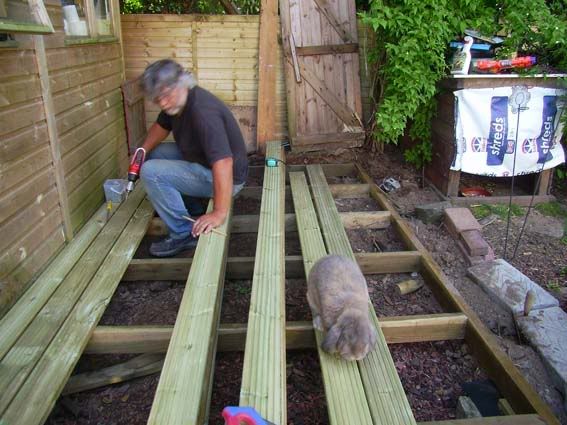 You will notice that Skippy the rabbit likes to "help" where ever possible!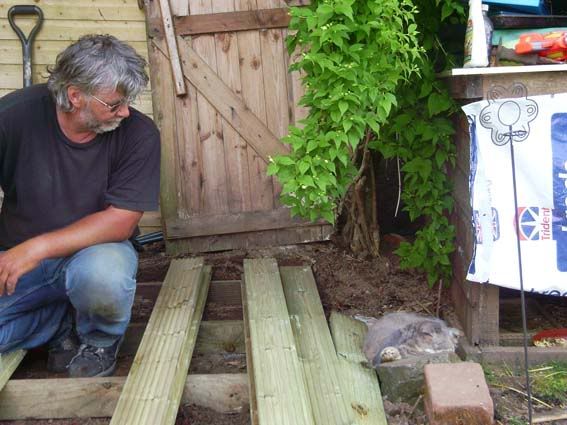 ....and it is obviously very tiring for both!