Cuthbert and Dibble's house:
The tank is 6 foot long x 1.5 foot wide x 2 foot high with an MVB 13 inches above the over tank basking area giving a temperature of 31 degrees.
The water temperature sits naturally at 21 degrees.
I have an external filter, an Eheim Classic 2217, and a small internal filter to disrupt the water's surface.
I can't think of anything else to mention... so on to the photos.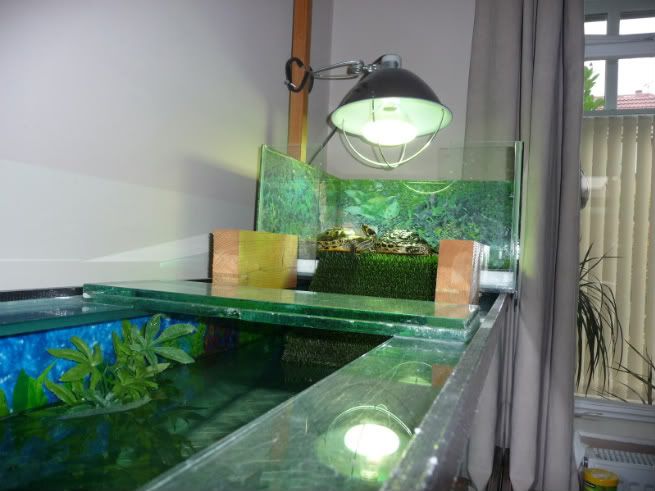 The two wires coming from the bottom of the tank in the first photo aren't tank related. I was charging my phone and laptop! The two blocks of wood are carefully positioned to stop turtle escapes!
And a question.... how more superior are MVB's compared to a UVB and a heat source, if at all? Do you use them and do you find them reliable?