Sent these two rescues off to their new home yesterday, they're going to be very spoiled there! I will miss them but am so happy to see them go to a great home.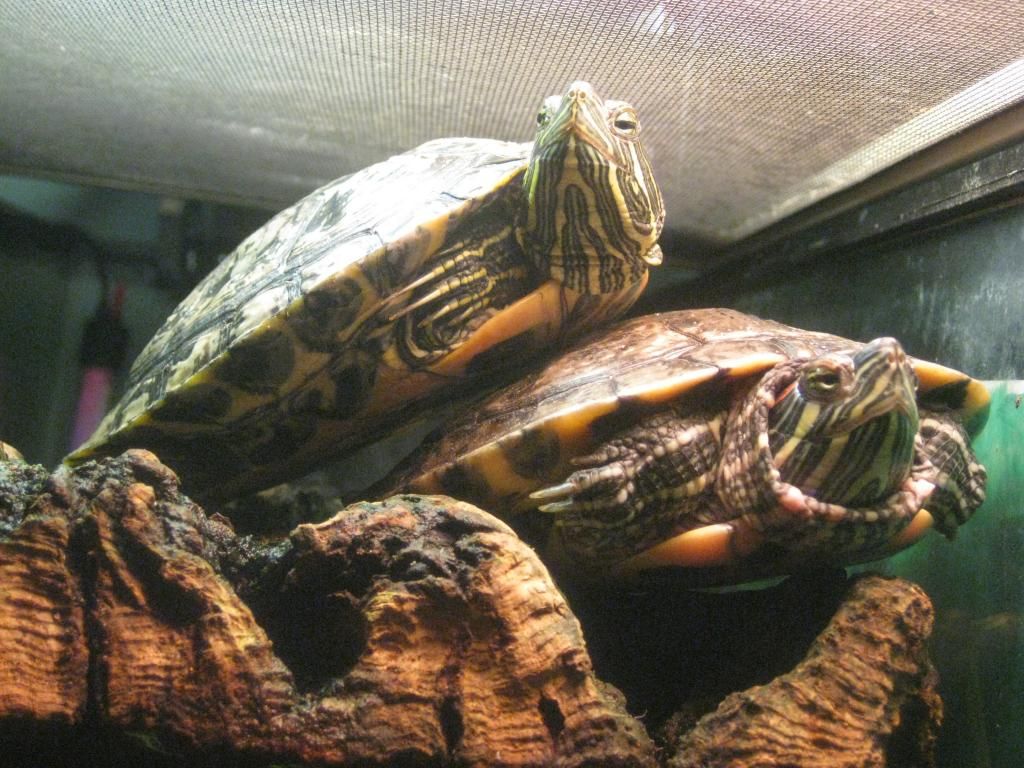 The two other rescues that I have left, who will probably hang around a while longer, I don't mind though, amazing how fast they grow on you
The male YBS is especially very pretty, perfect shell, and very personable.
And finally, the first rescue, a little baby RES yearling who is quite happy not to have to share his tank anymore with the first two!